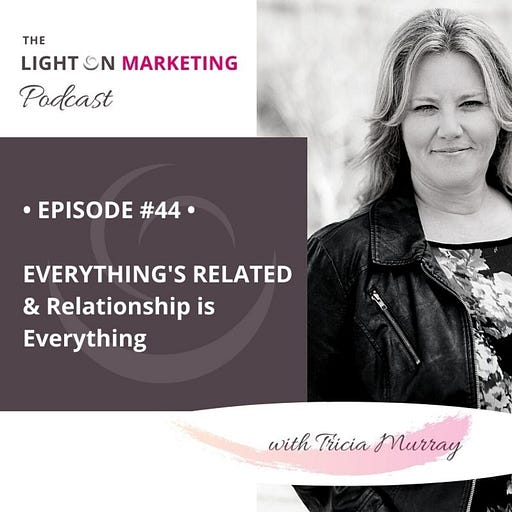 Feb 2
PODCAST • Everything's Related
Light on Marketing...more on rediscovering our Creator Soul inside the work/career/business and across a Life 360º.
There was a key turning point in my Eat Pray Love journey that caused me to Attreversiamo; to cross-over the threshold and make peace with Marketing.
In this episode, I share that syncing up with the life work of individuals like Susan Fournier helped me understand how out of alignment the majority of Marketing has become and why I felt such frustration, futility and a few other 'f' words.
Tune in and connect the Principle of Correspondence with Marketing, Media and the Message, make peace with why some people can't pick up what you're putting down and discover how everything's related and relationship is everything, inside business and beyond…
.
.
In this episode:
Learn more about how to refresh your brand
Flying Horse Design Studio
www.flyinghorsedesignstudio.com/brand-refresh
If you tuned in for the Marketing and want to connect with more of our 'brand' of different, sync up with our monthly Marketing newsletter and follow our page on LinkedIn !
.
If you found something resonated with you, we'd be delighted if you would  SHARE or SUBSCRIBE!
Get social with us! • Leave a comment •
---
Connect with Tricia @ Light on Marketing
________________
Explore how you can contribute your unique content to Creator Soul Journal!
Direct Message our Soul Director, Tricia Murray for more details.